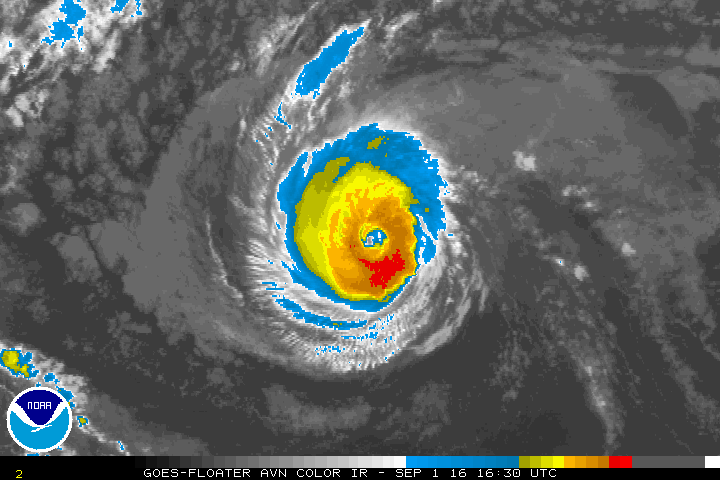 HAWAII ISLAND – Lester was expected to gradually weaken once it entered the Central Pacific. Instead, the storm has re-intensified to a Category Three Hurricane.
The 2 p.m. update from the National Weather Service reports Lester's maximum sustained winds are near 120 mph with higher gusts, up from the 105 mph winds measured at 5 a.m. this morning.
Gradual weakening is still forecast during the next 48 hours.
Hawaii Island is currently under a Hurricane Watch, as is Maui County, which means that hurricane force winds are possible within the watch area. A Hurricane Watch is typically issued 48 hours before the anticipated first occurrence of tropical storm force winds, conditions that make outside preparations difficult or dangerous.
Hurricane Lester is 640 miles east of Hilo and is still moving west at 14 mph. Forecasters still expect to see a gradual turn toward the west-northwest this evening through Saturday, an important turn if the state is to escape the full impact of this powerful storm.
As it is, The National Weather Service says hurricane conditions are possible over Hawaii and Maui counties Saturday. High surf generated by Lester will start to build over east facing shores later today and Friday. Surf will peak this weekend, becoming very large and damaging along east facing shores.
Heavy rains associated with Lester may reach Hawaii and Maui counties on Saturday, and may affect other Hawaiian Islands later Saturday and Sunday.