(BIVN) – Dan Domizio, having long attended to the medical needs of Puna's residents, is now turning his attention to the Puna Community Development Plan.
The Hawaii County Council Committee on Planning gave a positive recommendation to Domizio's nomination to serve on the Puna CDP Action Committee.
Hawaii County Mayor Harry Kim provided the council this letter in support of his nominee: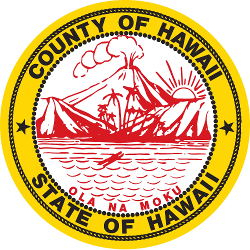 Hawai'i County Mayor Harry Kim
on Jan. 3, 2018
Dear Chair Poindexter and Council Members:
It is my pleasure to nominate Dan Domizio to the Puna Community Development Plan CDP Action Committee.
Mr. Domizio is a retired physician assistant with over 20 years of public health practice in Pahoa and is the former Clinical Programs Director at Puna Medical Center. He attended City College of New York and Duke University Medical School.
With a particular interest in community health issues, Mr. Domizio was a Peace Corps volunteer in Micronesia and Eastern Caribbean, where he ran a clinic and helped to build a hospital.
Mr. Domizio has been a resident of Hawaii for 21 years. He states that he is not a member of any political party.
If confirmed, Mr. Domizio will serve a term to expire on December 31, 2019.
Should you have any questions, please contact me. Your review and favorable confirmation is requested.
Thank you for your consideration.