(BIVN) – A Hawaii senator is worried about the nation's diplomatic presence on the Korean Peninsula during these tense times, as a key ambassadorship goes unfilled.
"It is very mystifying as to why this administration has not named someone as an ambassador to South Korea," said Sen. Mazie Hirono (D-Hawaii) as she questioned witnesses during a January 30th Senate Armed Services Committee hearing, "because North Korea remains so much on everyone's minds."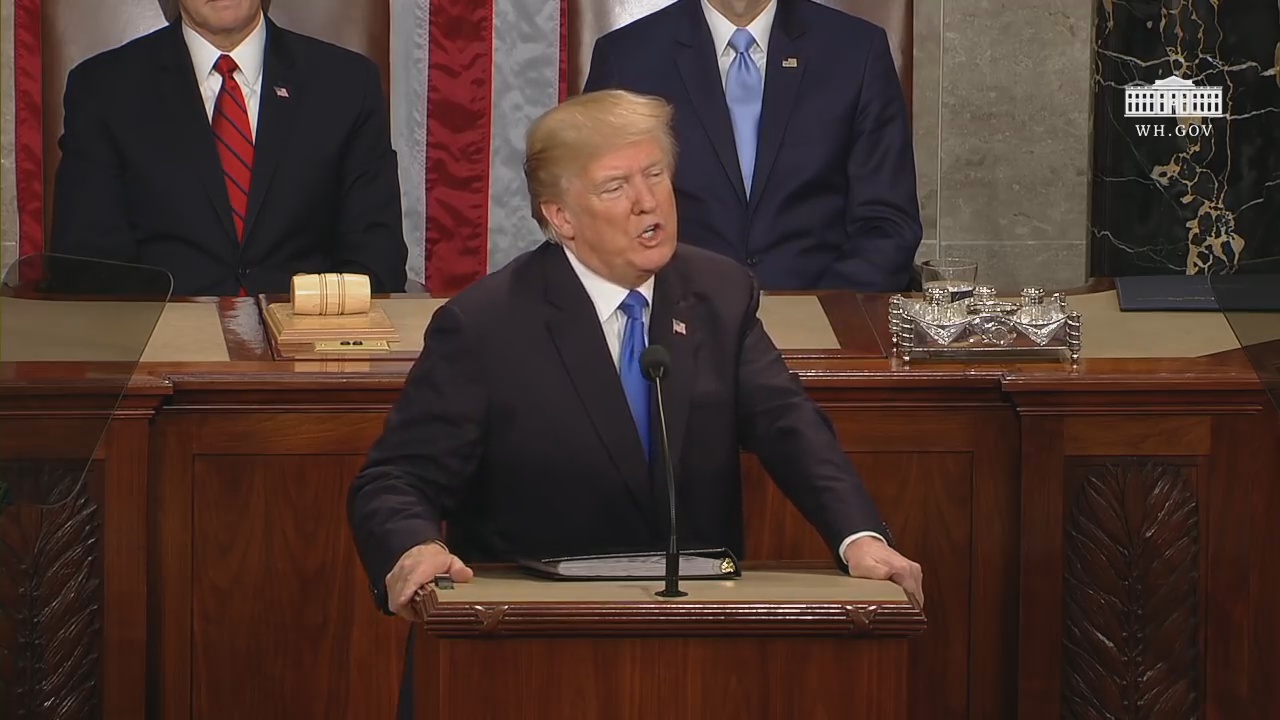 In his State of The Union Address the very same day, President Donald Trump spent a portion of his speech taking about the North Korean threat:
But no regime has oppressed its own citizens more totally or brutally than the cruel dictatorship in North Korea. North Korea's reckless pursuit of nuclear missiles could very soon threaten our homeland. We are waging a campaign of maximum pressure to prevent that from ever happening.

Past experience has taught us that complacency and concessions only invite aggression and provocation. I will not repeat the mistakes of past administrations that got us into this very dangerous position.

We need only look at the depraved character of the North Korean regime to understand the nature of the nuclear threat it could pose to America and to our allies.
"At the least shouldn't we have an ambassador to South Korea with the necessary experience, at this point?" Senator Hirono asked Admiral Dennis C. Blair, USN (Ret.) the Chairman And Distinguished Fellow with the Sasakawa Peace Foundation, during the senate hearing.
"Yes, Senator," Blair responded. "The line of American ambassadors of all administrations to that country have been
very distinguished, fine public servants and they have played absolutely rolls at key times during during crises. We need to have that strong voice there."
DOWNLOAD: Admiral Blair's written testimony (U.S. Senate Armed Services Committee)
On Wednesday, Sen. Hirono issued this statement on Wednesday, after saying Victor Cha confirmed that he is no longer being considered to serve as the ambassador to South Korea:
"One year into his presidency, Donald Trump has yet to nominate an ambassador to South Korea — one of our closest allies in a volatile region of the world.

"That the White House is no longer considering Victor Cha's nomination over his legitimate concerns about preemptive military strikes against North Korea is deeply troubling and undermines ongoing diplomatic efforts to deescalate tensions.

"Donald Trump's aversion to differences of opinion is pathological and does not serve our national interest or the interests of our allies in the region."
Senator Hirono wrote to the President last year, to urge him to fill the ambassadorship, and several other positions "that are critical to finding a diplomatic solution to deescalate tensions with North Korea."