(BIVN) – A small lava flow was observed in the main Pu'u 'Ō'ō crater this weekend, as the tiltmeter on Kīlauea Volcano's East Rift Zone cone continues to record the "notable inflationary tilt" that started on March 12.
According to the USGS Hawaiian Volcano Observatory on March 26:
Continuously recording GPS stations on Pu`u `O`o also started recording extension across the cone on that date. Last night, lava flowed out of one of the long-term sources of glow within Puʻu ʻŌʻō crater, onto the crater floor. Increased webcam views of spattering from the West Pit lava pond have also been visible over the past few days. This is likely due to ground subsidence noted over the past two months, followed by the recent rise in the surface level of the lava pond, coincident with the recent inflationary tilt.
On March 25, between 10:06 and 10:08 p.m., scientists say a small lava flow began erupting onto the Pu'u 'Ō'ō crater floor for the first time since May 2016. This type of activity is not unusual for Pu'u 'Ō'ō, scientists say, and does not reflect a significant change in the ongoing eruption.
In the March 26 thermal image below, USGS says "the flow (bright color) appears to be supplied by one of the small spatter cones in the crater's south embayment. The lava flow did not extend beyond the crater."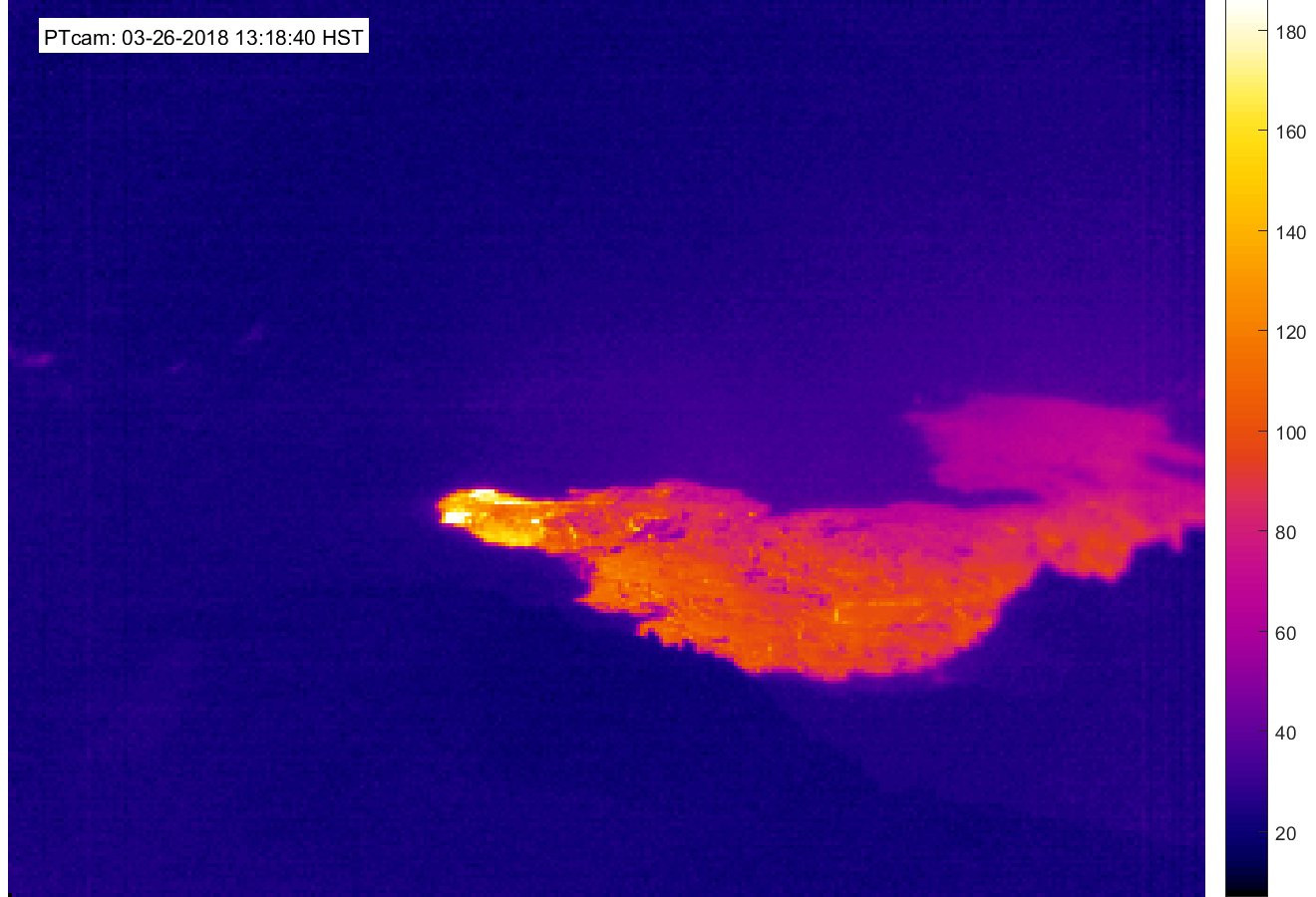 Scientists say the sulfur dioxide emission rate from the East Rift Zone vents has been steady over the past several months and remains significantly lower than the summit emission rate.