(BIVN) – The USGS Hawaiian Volcano Observatory noticed something at the Fissure 8 vent on Monday (photo below) that may be a sign the eruption of Kilauea is not completely finished.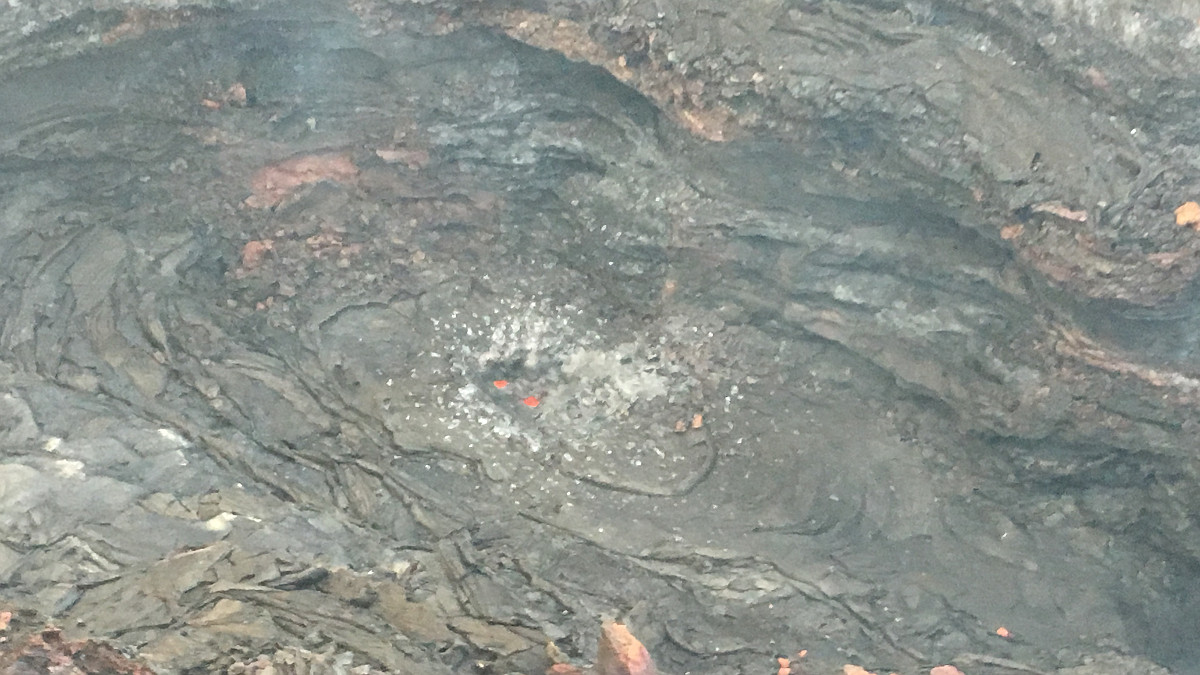 "This morning, USGS scientists flying over fissure 8 noticed a change in the vent from yesterday," HVO wrote in an update. "Gas jets were throwing spatter — fragments of glassy lava (light gray deposits) — from small incandescent areas deep within the cone."
"This activity is an indication that the lower East Rift Zone eruption may be paused rather than pau," or over, the scientists wrote.
Elsewhere on the volcano's lower East Rift Zone, a few ocean entries are still oozing lava. The USGS says the resulting laze plumes are minimal. Scientists say the oozing lava is the product of the draining of the once voluminous flow field, produced by the Fissure 8 vent before it stopped on August 6.
"Sulfur dioxide emission rates at both the summit and LERZ are drastically reduced," the scientists say, adding that "the combined rate is lower than at any time since late 2007."
The USGS HVO will continue to closely monitor Kīlauea's seismicity, deformation, and gas emissions for any sign of reactivation, and maintain visual surveillance of the summit and lower East Rift Zone.