(BIVN) – The West Hawaiʻi Veterans Cemetery held a service on Sunday in honor of America's veterans. The event was hosted by American Legion Post 20 and other Hawaiʻi Island veteran organizations.
The Veterans Day service also commemorated the 100th Anniversary of the end of World War I.
Congresswoman Tulsi Gabbard joined the Hawaiʻi Island veterans, family members and friends for the ceremony. Rep. Gabbard, who currently serves as a Major in the Hawaiʻi Army National Guard, and deployed twice to the Middle East, told those in attendance "that we should look to our veterans as a living embodiment of the solution to our divided country."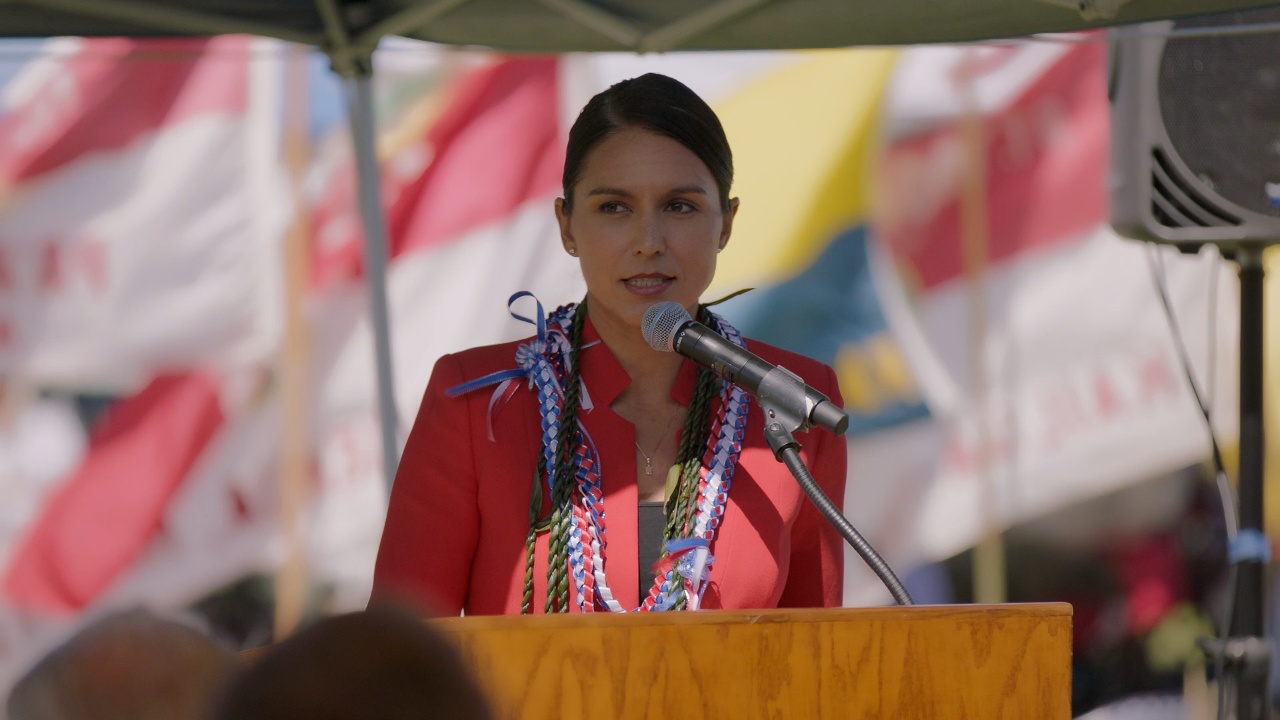 "For our nation to understand how we can heal the divisive wounds that are tearing our country apart, and truly come together as one, we need look no further than to our veterans, who motivated by love and aloha, are willing to sacrifice all for our country," Rep. Tulsi Gabbard said. "Veterans are the perfect example of individuals who are motivated out of love and aloha, willing to sacrifice themselves, their time, their interests, in service to our country and the American people."
Pōhakuloa Training Area Commander Lt. Col. JR Borce was a scheduled guest speaker at the event. Borce joined Command Sergeant Major Ortiz at the Hawaiʻi Island Veterans Day Parade in Hilo the day before.