(BIVN) – The Hawaiʻi Department of Health on Saturday at noon announced six (6) newly identified cases of COVID-19 statewide. Five (5) of those new cases are on Oʻahu, and one (1) is on Kauaʻi.
There were no new cases identified on Hawaiʻi island. On Saturday morning, the Hawaiʻi County Civil Defense issued a statement saying there are three (3) active cases on the island. At noon, the state numbers indicated there were only two (2) active cases on the Big Island.
The Hawaiʻi Tourism Authority provided an update on passenger arrivals by air :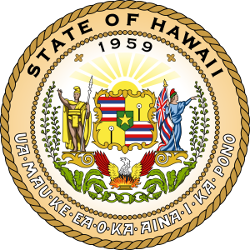 Hawaiʻi Tourism Authority
on June 27, 2020
Yesterday, 1,273 people arrived in Hawaii. During this same time last year approximately 35,000 passengers arrived in Hawaii daily, including residents and visitors. The state's mandatory 14-day self-quarantine started on March 26th for all passengers arriving in Hawaii from out of state. This table shows the number of people who arrived by air from out of state yesterday and does not include interisland travel. This data was collected from the Hawaii Department of Transportation's (DOT) Mandatory Travel Declaration Form.