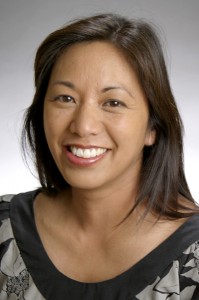 Media release | The Kohala Center
KAMUELA, Hawai'i — February 10, 2011 — Dr. Kēhaunani Abad will present a Hawaiian perspective on the ali'i in a Puana Ka 'Ike lecture in Kona and an Eia Hawai'i presentation in Hilo.
Abad will speak on "Kū Ali'i: There's more to traditional Hawaiian leadership than we might think" from 5:30–7 p.m. on Friday, February 25, at the Keauhou Beach Resort, Kahalu'u II Ballroom, in Kona and from noon to 1:30 p.m. on Monday, February 28, at the University of Hawai'i at Hilo, UCB 127.
Abad will share aspects of her research on the ruling ali'i of Hawai'i, Maui, O'ahu, and Kaua'i during the 23 generations ending at the time of Kamehameha Pai'ea. Abad's research offers new insights into ali'i activities such as marriages, political alliances, warfare, and heiau construction. Also evident is a high-functioning, artful level of Hawaiian leadership—an evolved sense of kū ali'i that may be considered one of the most complex Hawaiian innovations. Such understandings shed light on ali'i actions at critical junctures in Hawaiian history and provide guidance for Hawaiian leadership in the 21st century.
Abad was raised in Waianae and has ancestral roots that can be traced to Kohala. She received her academic training in Hawaiian Studies, archaeology, and ethnohistory, completing her doctoral studies at the Universityof Hawai'i at Mānoa in 2000. Her research focuses on pre-contact Hawai'i as understood through Hawaiian ethnohistorical sources and Hawaiian perspectives. Abad regularly works with Hawaiian grassroots and formal organizations on historic preservation and burial matters, advocating on their behalf in academic, legislative, and judicial settings. She is the director of Kamehameha Publishing.
For more information on Abad's presentations, contact Joy Cunefare at 808-534-8528 or e-mail info@kohalacenter.org. For lecture schedules and webcasts of previous lectures, visit http://kohalacenter.org/puanakaike/about.html and www.keauhouresort.com/learn-puanakaike.html.
The Puana Ka 'Ike and Eia Hawai'i lecture series are presented in partnership with Keauhou-Kahalu'u Education Group of Kamehameha Schools, The Kohala Center, the Kīpuka Native Hawaiian Student Center at the University of Hawai'i at Hilo, and Keauhou Beach Resort.