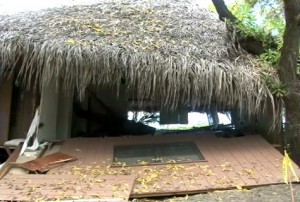 Voice of Stephanie Salazar
The closure of Kona Village Resort following the March 11 tsunami has created a stir amongst faithful fans.
Lovers of Kona Village Resort have even started a campaign to plead for its restoration.
The group has started a Save Kona Village Facebook page – it already has over 850 "likes" …
On the page, it states "We're gathering here to send a passionate message to the owners of KVR: we love this place like no other. Please rebuild and restore our beloved slice of Hawaii. There are other beaches, other hotels and other businesses but there is only one Kona Village Resort."
The 45-year old resort has closed its doors with no date for re-opening. Its employees will be layed off.