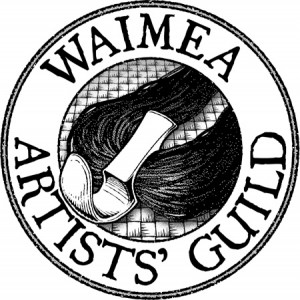 WAIMEA, Hawaii: Organizers say Saturday's Native Hawaiian Arts Market is coming together to be an outstanding show and sale for some of the Big Island's most skilled artists.
Catherine Tarleton recently sent this media advisory about the show that will be a first for the Waimea Artists' Guild:
Waimea Artists' Guild (WAG) invites the community to its fun and educational Native Hawaiian Arts Market on May 12, 2012 at Kahilu Town Hall in Waimea. From 9 a.m. to 4 p.m., shoppers and art lovers can explore a wide variety of media, including fine arts, cultural jewelry, traditional wood and bone carvings, photography, fiber arts, original kapa/tapa cloth and more. An exceptional opportunity to meet and interact with the artists, WAG's Native Hawaiian Arts Market also offers live music, "keiki corner" and more. Admission is free and plate lunch and refreshments are available for purchase. For more information, contact: Beth or Tom Mehau at 887-2289.