Video by David Corrigan, Voice of Stephanie Salazar
HILO, Hawaii – The 16th Annual Hilo Culinary Classic was held on Friday. The cooking competition was touted as the largest display of culinary technical skill, creativity and knowledge since the Hawaii Community College Culinary Arts Program began the food competition 16 years ago.
Displays prepared by first and second-year Culinary Arts students represented categories such as savory multi-course meals, inventive desserts, hors d'oeuvres, and celebration cakes… all edible works of art.
While this food was for eyes only, the room was packed with onlookers – both family and foodies – who were also able to grab a bite to eat from the student prepared pupu buffet.
Professor and Chef Allan Okuda told us all about the grand champion, a cake baker with enormous attention to small detail.
The Hilo Culinary Classic is the capstone project for culinary students and is the culmination of their studies at the program, which has seen recent growth.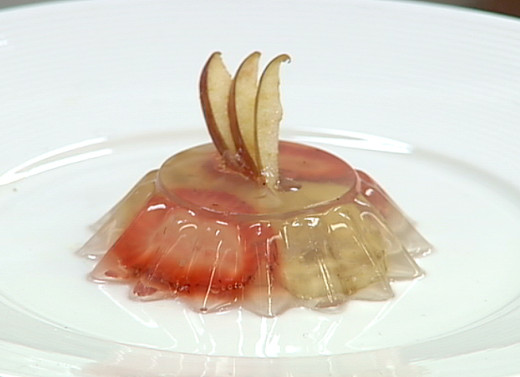 Overall winners:
1st Place, Sarah Ruesing for her entry "My Bake Shop World!" in the Patisserie Artistic Showpiece category.

2nd Place, Jairlynn Kinoshita, for her entry "Nihon Kogen — Springtime in a Japanese Garden" in the Patisserie Artistic Showpiece category.

3rd Place, Bethany Ariga and Kyle Nakamura for their entry "A Flair for French Food" in the Five Course Menu Gastronomique category.