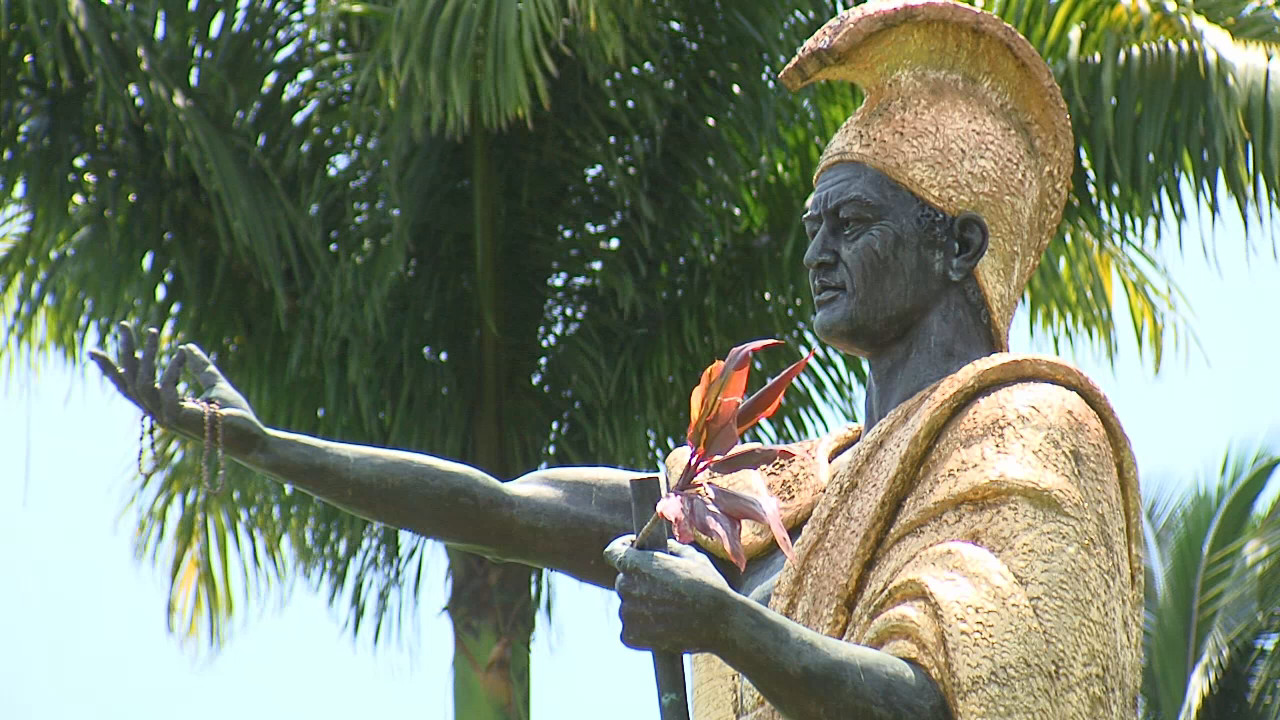 HILO, Hawaii – Hawaii County Police announce that an arrest has been made in connection with a stolen spear that was first reported missing from the King Kamehameha statue in Hilo on September 6.
31 year-old William Roy Carroll, who police say is a former Oahu man who has no permanent address, was arrested in Hilo at 3 p.m. Thursday on suspicion of second-degree theft and second-degree criminal property damage. Police say Carroll was also arrested on suspicion of third-degree theft in connection with a pipe and chain that were taken from a nearby used car lot.
Police recovered the spear tip on Tuesday morning, September 8, during a search in the overgrowth along the banks of the channel in Wailoa State Park.
Carroll is being held at the Hilo police cellblock while detectives from the Area I Criminal Investigations Section continue the investigation.