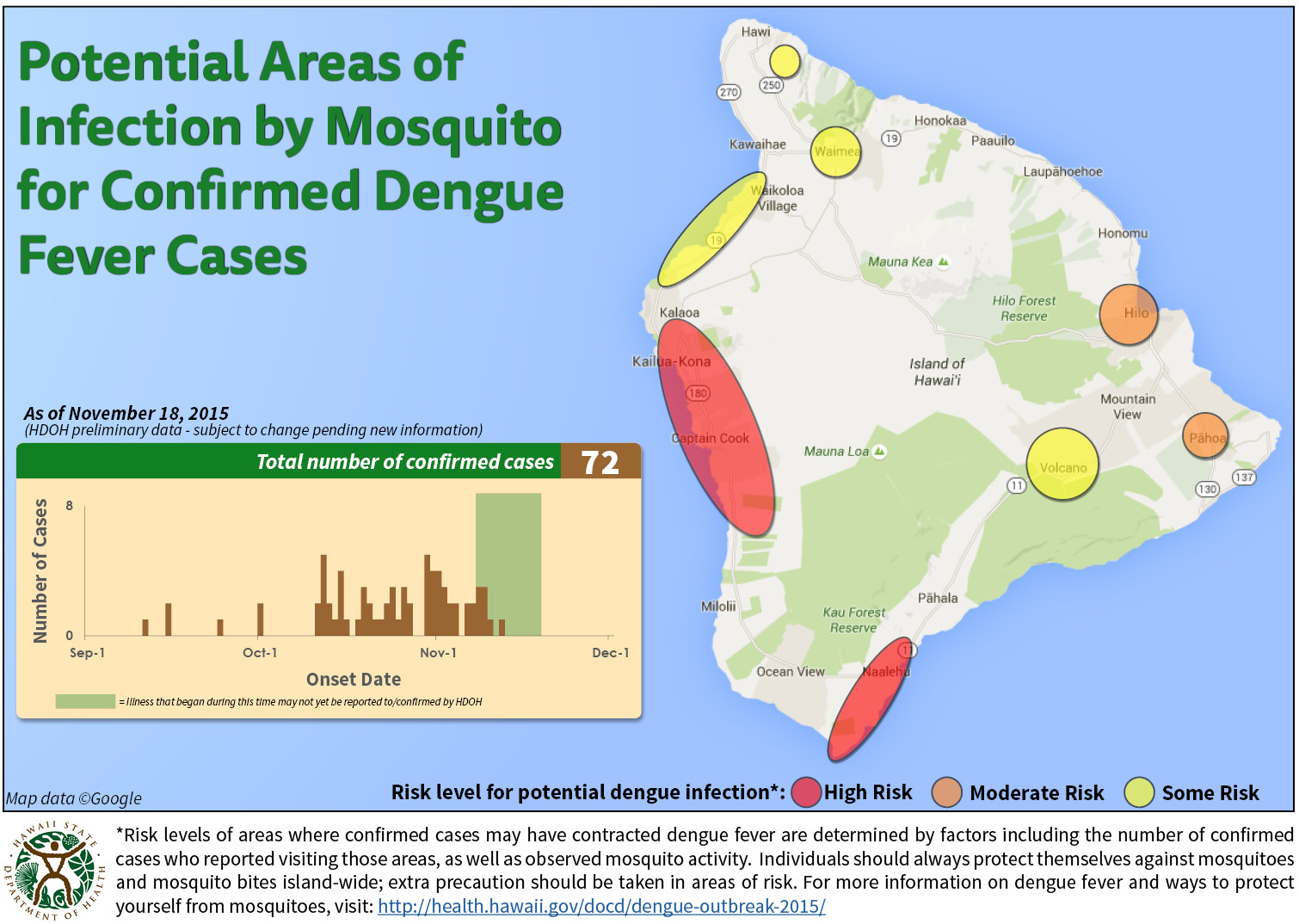 HAWAII ISLAND – A new map showing "Potential Areas of Infection by Mosquito for Confirmed Dengue Fever Cases" was posted online by the Hawaii Department of Health on Wednesday.
Previous maps attempted to break down the numbers of confirmed cases but created some confusion. Now, the health department appears to be taking a new approach to visualizing the outbreak.
"Risk levels of areas where confirmed cases may have contracted dengue fever are determined by factors including the number of confirmed cases who reported visiting those areas, as well as observed mosquito activity," the text beneath the map reads. "Individuals should always protect themselves against mosquitoes and mosquito bites island-wide; extra precaution should be taken in areas of risk."
Not surprisingly, South Kona is shown as an area of high risk. Ho'okena and Honaunau are the only areas that the state has identified as hotspots for dengue. But today's map shows the area around Na'alehu is also at high risk.
Hilo and Pahoa are shown as areas of moderate risk.
There are 72 confirmed cases of locally acquired dengue fever on Hawaii Island, according to the most recent numbers from the state.
---
RELATED VIDEO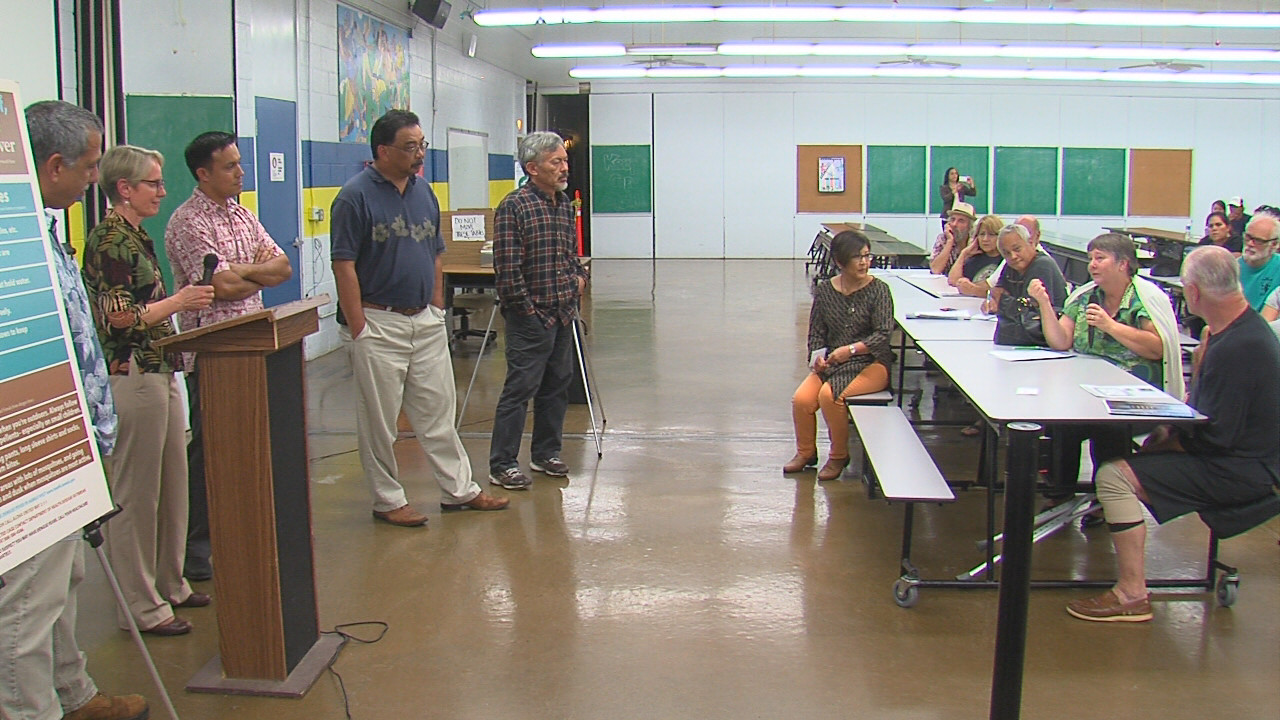 VIDEO: Dengue Fever Meeting Held In Hilo
LATEST NEWS: The Hawaii Island dengue fever outbreak