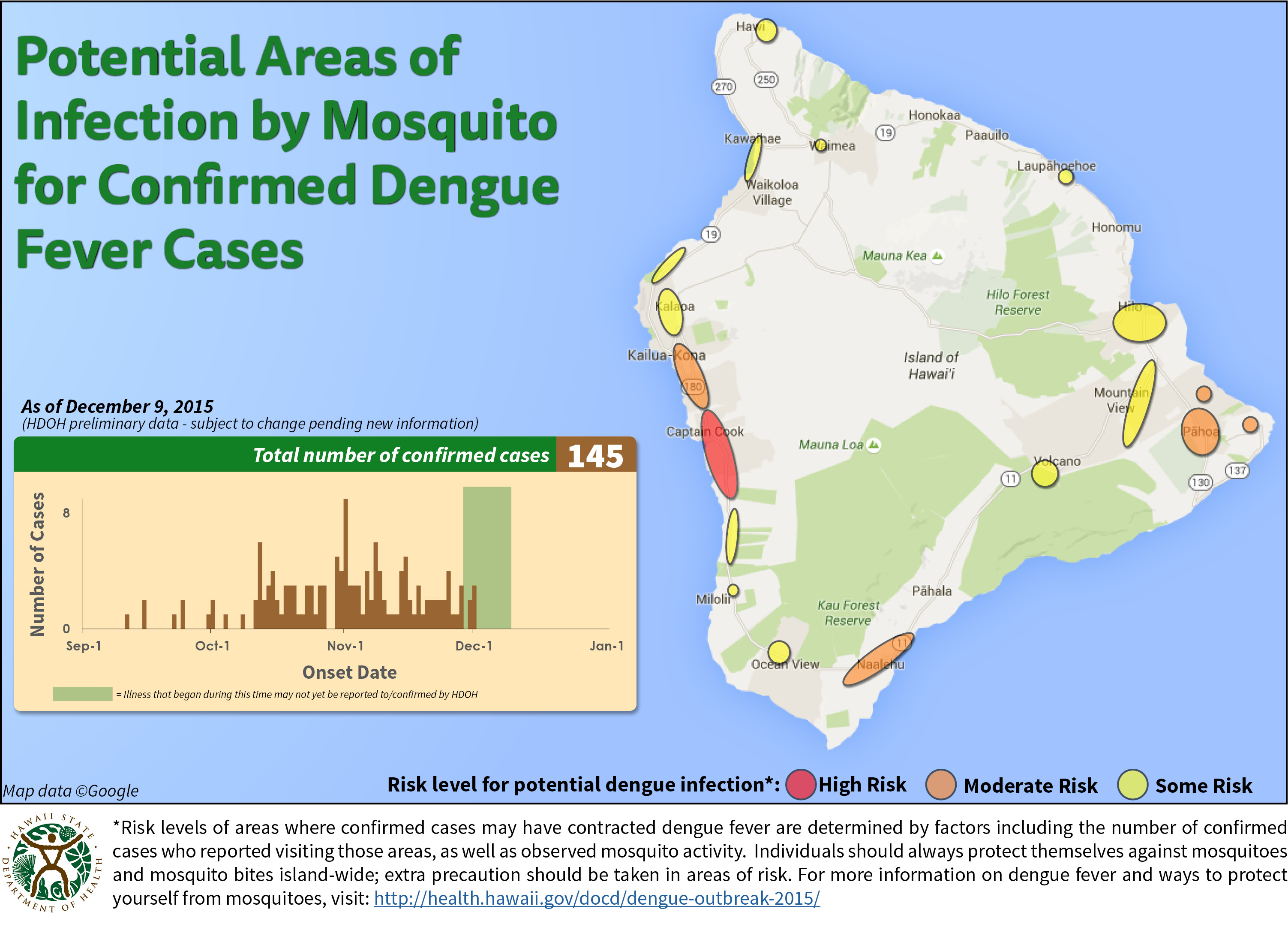 HAWAII ISLAND – The total number of locally-acquired cases of dengue fever on Hawaii Island has risen to 145, one day after the number held for two days at 139.
Of the confirmed cases, the Hawaii Department of Health says 128 are Hawaii Island residents and 17 are visitors. 113 cases have been adults; 32 have been children under 18 years of age. The onset of illness has ranged between 9/11/15 – 12/3/15.
As of today, officials say a total of 477 reported potential cases have been excluded based on test results and/or not meeting case criteria.
State health officials also released a new risk map, charting the areas where people are most at risk of catching the disease from an infected mosquito. There are some positive changes. Hilo and Mountain View are out of the orange, and no longer considered a moderate risk. The areas are now in the yellow, indicating only "some risk". The Captain Cook area of South Kona remains the only spot on the Big Island where there is a high risk (red).
Hawaii County also produced a new map of their own, pinpointing particular instances or clusters of dengue across the island.
---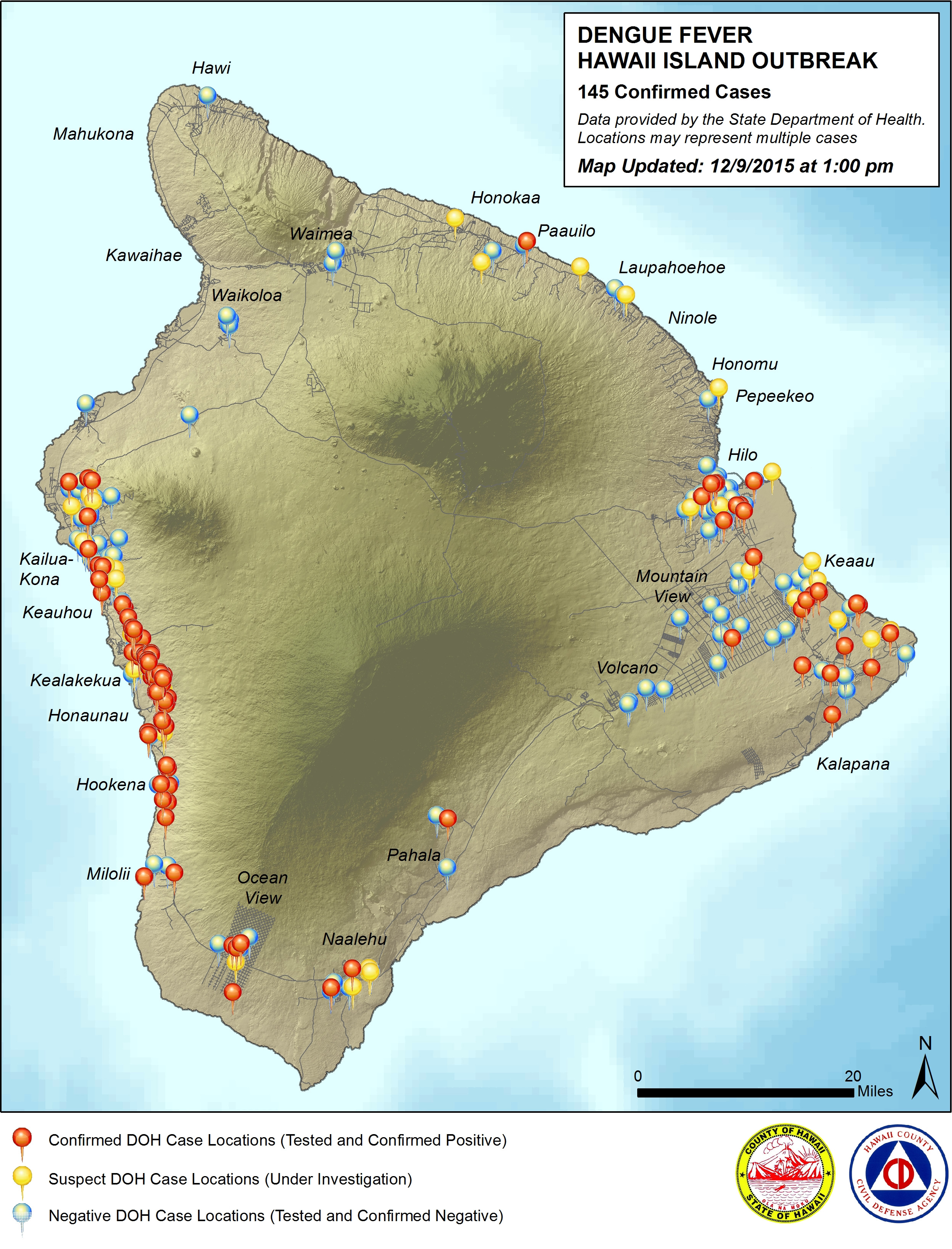 ---

MEDIA RELEASE

The State Department of Health continues to work with other state and county agencies on the issue of the Dengue Fever outbreak. As of 1:00 PM today, the Department of Health had reported 145 confirmed cases originating on Hawaii Island. These cases include 128 residents and 17 visitors.

Dengue fever is a virus that is transmitted or spread by infected mosquitoes and not directly from person to person. Dengue Fever is not endemic or common to Hawaii. It was likely introduced by a person who contracted the virus in another area of the world and became infectious while in Hawaii.

Because dengue fever is only transmitted by mosquitoes, the Department of Health is spraying and treating areas with high mosquito presence and confirmed cases. The Department of Health is conducting spraying in various areas of South Kona and Puna today.

Although spraying and treatment of areas is ongoing, the most effective method to reduce the spread and eliminate Dengue is to fight the bite. Minimize or prevent the possibility of being bitten by an infected mosquito by wearing clothing that minimizes exposed skin, use mosquito repellant and avoid activities in areas of high mosquito concentration during the early morning and late afternoon periods when mosquito activity is greatest.

In addition, persons feeling ill and having a fever should remain indoors to prevent the possibility of being bitten and infecting mosquitoes.

For additional information on Dengue Fever and preventing the spread of Dengue Fever, go to health.hawaii.gov or call the Department of Health at 974-6001. Everyone's help and assistance with this outbreak is much needed and appreciated.