UPDATE (4:28 p.m.) The National Weather Service has issued a Special Marine Warning for the Alenuihaha Channel between Maui and Hawaii Island until 6:15 pm HST. At 4:07 pm HST, forecasters say "doppler radar indicated a severe thunderstorm capable of producing winds 50 knots or greater and hail up to the size of quarters, located 14 nm southeast of Hana, moving southeast at 5 knots."
ORIGINAL STORY
HAWAII ISLAND – The highway along the Hamakua Coast is closed due to heavy rain runoff and debris, as a Flash Flood Warning remains in effect for the north half of the Big Island.
Hawaii County Civil Defense says Highway 19 between 5 and 12 mile marks north of Hilo is flooding in multiple areas and has been shutdown.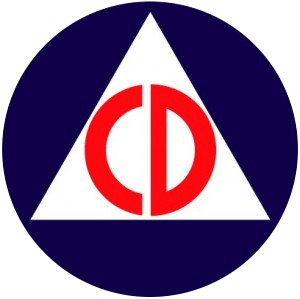 State Highways crews are responding and it is unknown at this time when the highway may be reopened. Motorists are advised to avoid the area and to use alternate routes if possible. In addition motorists are advised to drive with caution and to be prepared for hazardous conditions to include ponding and run off and to anticipate traffic delays.Hawaii County Civil Defense at 3:45 p.m. HST
The rest of Hawaii Island is under a Flash Flood Watch.
The warning issued by the National Weather Service is in effect until 5:30 p.m. Forecasters say the Hawaii County Police Department reported significant flooding at Papaikou near mile markers 9 and 10 on Highway 19 and that they will be closing highway. Heavy rainfall has moved offshore but significant runoff will continue for several hours between Hilo and Honomu. You can listen to the Civil Defense message on the road closure above.
The National Weather Service says "a deep layered trough of low pressure will track eastward across the island chain today through Saturday. An unstable airmass will accompany the trough, bringing unsettled weather along with the potential for heavy rainfall and thunderstorms. A drier airmass will move back over the islands Saturday night through Sunday night."