KAILUA-KONA, Hawaii – There are two more beach closures to report due to high surf in Kona.
The Department of Land and Natural Resources says Kua Bay is being closed. A media release was issued earlier.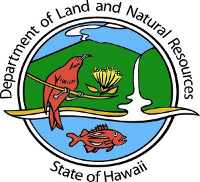 In conjunction with the County of Hawaii closing the nearby beach parks, we are going to close the Kekaha Kai State Park-Maniniowali (Kua Bay) section today. There are very strong currents and undertow conditions along with high surf currently affecting the beach area of the park. The Department of Land and Natural Resources' Division of State Parks plans to keep the park closed for today and will assess the conditions tomorrow morning. The Mahaiula section of Kekaha Kai State Park will remain open, however, as the angle of the large waves and current conditions are not negatively impacting this section of the park."Hawaii DLNR
Hawaii County says Kauna'oa Bay at Mauna Kea Beach Hotel is also closed due to hazardous surf conditions.
Kahalu'u Beach Park and La'aloa, or Magic Sands Beach Park, were closed earlier on Thursday.
The National Weather Service says a High Surf Warning is now in effect for West Hawaii shores until 6 p.m. this evening. Wave heights could reach 10 to 12 feet, forecasters say.