HAWAII VOLCANOES NATIONAL PARK – A new National Park Service report shows almost $200 million in economic benefits associated with visitation to Hawai'i Volcanoes National Park on Hawai'i Island.
According to the peer-reviewed visitor spending analysis conducted by economists Catherine Cullinane Thomas of the U.S. Geological Survey and Lynne Koontz of the NPS, there were 1,887,580 visitors to Hawai'i Volcanoes National Park in 2016. Those visitors spent $159,195,500 in communities near the park.
That spending supported 1,917 jobs in the local area, the report says, part of the $199,923,400 in overall economic benefits.
"It's exciting to see the steady increase in both visitation to Hawai'i Volcanoes National Park, and the consistent economic benefit park visitors provide to our Hawai'i Island community in the way of jobs, and their spending," said Park Superintendent Cindy Orlando in a media release. "We noticed the increase in visitation from the start of 2016, which marked the 100th anniversary of both the National Park Service and Hawai'i Volcanoes National Park. When lava from Kīlauea reached the ocean last summer, coupled with the ease of steady viewing of the summit lava lake, visitation continued to climb. We've seen consecutive increases in both spending and visitation at Hawai'i Volcanoes since from 2009," Orlando said.
The state-wide economic benefit of the 8 National Parks across Hawaii is even greater.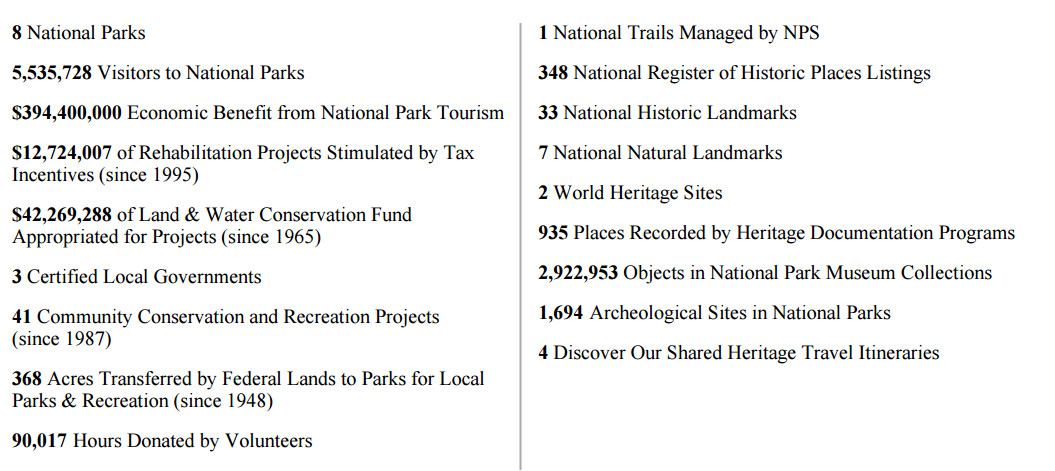 This year, report authors produced an interactive tool, allowing users to track the spending by state and by park. "The report shows $18.4 billion of direct spending by 331 million park visitors in communities within 60 miles of a national park," a NPS media release states. "This spending supported 318,000 jobs nationally; 271,544 of those jobs are found in these gateway communities. The cumulative benefit to the U.S. economy was $ 34.9 billion."