(BIVN) – A body was recovered Saturday morning from the pond below Rainbow Falls in Hilo, the day after rescue crews searched for a missing swimmer.
A 20-year-old male went underwater without resurfacing on Friday, prompting a full Hawaii County Fire Department search of the area along the dangerous Wailuku River. The search was called off by the evening due to darkness, and resumed this morning.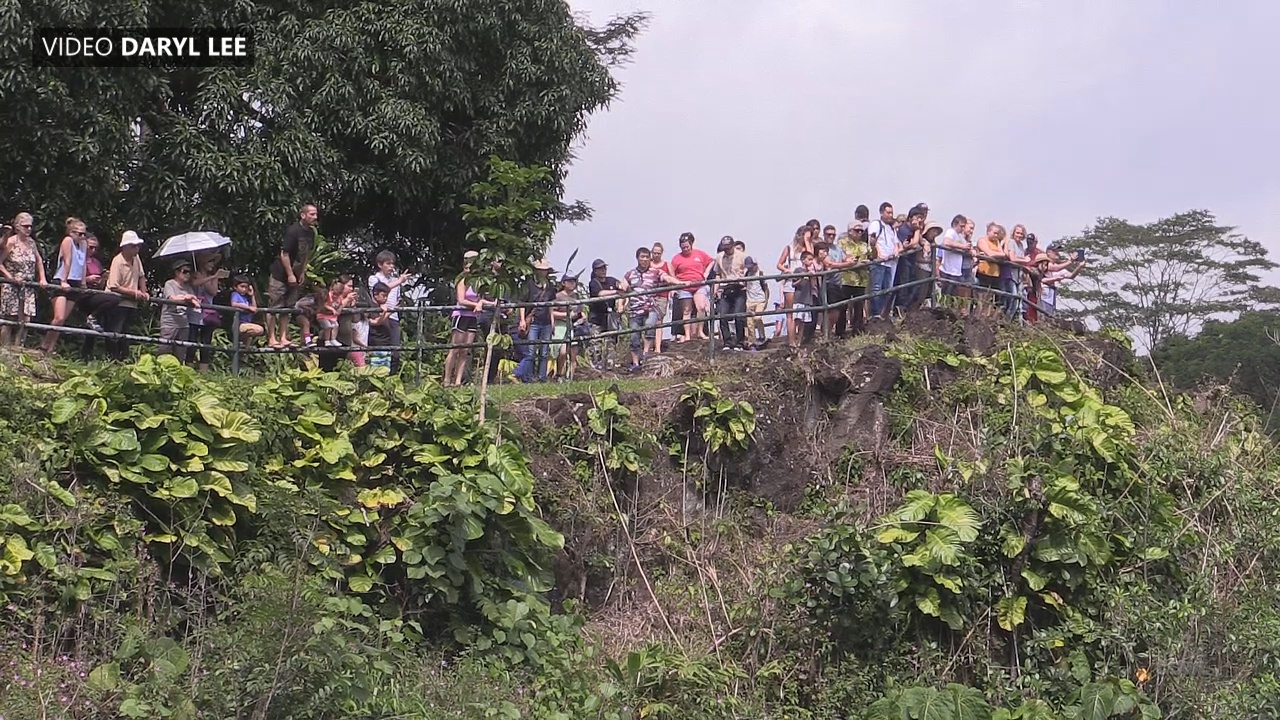 A large crowd gathered along the upper part of the Rainbow Falls State Park on Saturday, overlooking the search efforts in the pond below. The lower part of the park was closed. Eventually a body was found and airlifted out.
UPDATE (1:33 p.m. on March 31) – A 1:28 p.m. fire dispatch confirmed the recovery of the body on Saturday. The fire department added:
At first light this morning, HFD rescue teams set up and began underwater, surface and aerial searches for the missing swimmer. At 10002 the dive team reported that they found the body underwater in the pool below Rainbow Falls. The body was extricated by chopper 1 and turned over to HPD for positive identification.
The identity of the swimmer has not been released.