(BIVN) – A bill that prohibits the use of herbicides in Hawaii County parks, roads, and waterways was approved by the Hawaiʻi County Council on Wednesday, after it passed by a 6-3 vote.
Draft 2 of Bill 101 contains a simplified schedule of herbicides that will be prohibited from County government use.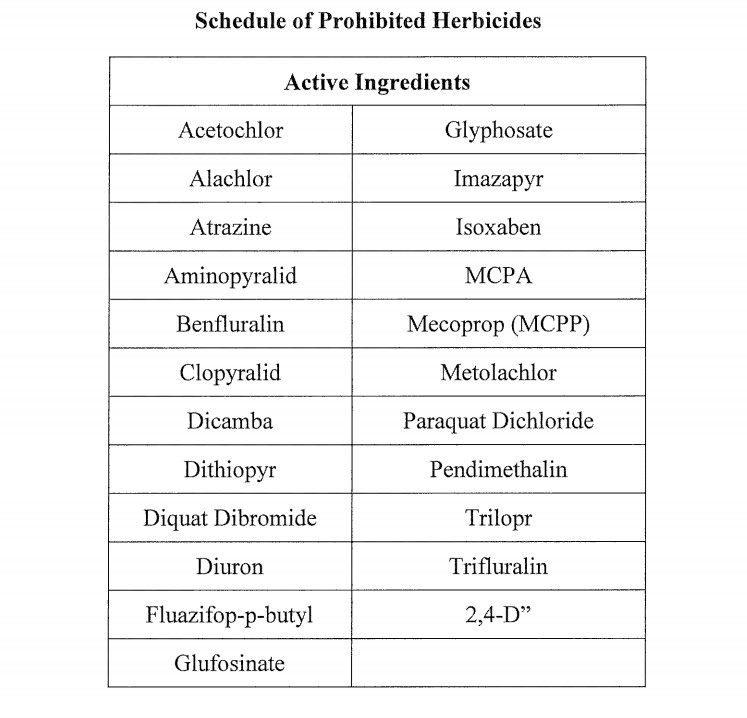 The bill does not pertain to private use of any herbicides.
The 2nd draft also contains a new exemption:
Persons or entities including officers or employees ofthe County, are exempt from this article with respect to a direct application of one or more prohibited herbicides directly into the trunk or onto the cut stump of a targeted invasive species using methods known as incision point injection or cut stump application.
The new exemption was inserted in response to concerns raised by the Big Island Invasive Species Committee, which is on the front lines of the fight against the invasive albizia tree.
In another change, a County resident versed in "weed science" will qualify for a seat on the vegetation management transition committee that will be created by the bill. The revised bill also includes the previous committee member qualifications such knowledge in Native Hawaiian plants, tropical horticulture, agroforestry, silviculture, organic landscape design and maintenance, permaculture and natural farming. (UPDATED)
The Findings and Purpose of the bill explains the reasoning behind the new law:
The council finds that herbicides are heavily used to control vegetation in public places such as parks, roads, bikeways, sidewalks, trails, drainageways, and waterways. Exposure to these substances subjects the public, County workers, domestic animals, and wildlife to a high risk of exposure to dangerous chemicals. For instance, the World Health Organization has listed glyphosate, a commonly used herbicide, as a probable carcinogen.

To protect the community from exposure to harmful chemicals, it is the purpose of this ordinance to promote and ultimately require the County to use other means besides the application of prohibited herbicides, to control vegetation in public spaces. To accomplish this end, this ordinance creates a list of prohibited herbicides, establishes a prohibition against their use by the County after a four-year transition period, and creates a vegetation management transition committee that will oversee the County' s efforts to develop viable alternatives to the use of prohibited herbicides. At the end of the four-year transition period, the ban on County use of prohibited herbicides on the list will take effect and the transition committee will cease to exist.

It is not the purpose of this ordinance to affect the use of prohibited herbicides by persons or entities other than the County.